JASON WOODRUFF
Jason Woodruff is a top-producing real estate agent in Los Angeles who has appeared over twenty times as a real estate expert on HGTV's hit show "My House Is Worth What?"...
[ Read More » ]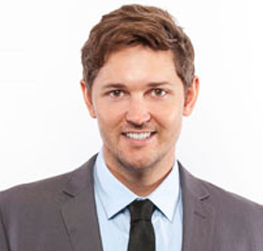 Cody Thompson
After graduating from the University of California, San Diego, Cody moved to Los Angeles and began working in the entertainment industry in business and legal affairs where...
[ Read More » ]
Testimonials
"Jason was instrumental in selling our house and navigated the buying process for our new home. Pr...
Jorg Wallrabe

"Jason and his team were outstanding realtor for us in the sale of our condo and in buying a new h...
Marco Nebria

"This was a tricky sale. It was a 90-day escrow that nearly fell apart several times. Jason was st...
David Herrin

[ View More Testimonials » ]
FEATURED PROPERTIES
View Details »
1045 North KINGS Road
West Hollywood, CA 90069
2 BEDS | 2 BATHS
View Details »
718 North HOOVER Street
Los Angeles, CA 90029
BEDS | BATHS
LATEST NEWS
Pierce Brosnan puts his Malibu pad on the market for $6.995M.
April 28, 2016
Pierce Brosnan was still ordering his martinis shaken, not stirred, when he owned th... [ READ MORE » ]
Will Silver Lake reservoir become a park?
April 27, 2016
The Silver Lake Reservoir is done as a source of drinking water and today it sits empty as n... [ READ MORE » ]
© Copyright 2016 Woodruff Realty Group, Inc. All Rights Reserved.
Sitemap.
Real Estate Website Design by
Agent Image