JASON WOODRUFF
Jason Woodruff is a top-producing real estate agent in Los Angeles who has appeared over twenty times as a real estate expert on HGTV's hit show "My House Is Worth What?"...
[ Read More » ]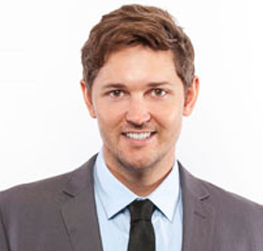 Cody Thompson
After graduating from the University of California, San Diego, Cody moved to Los Angeles and began working in the entertainment industry in business and legal affairs where...
[ Read More » ]
Testimonials
We used Jason to buy our townhouse in West Hollywood six years ago and then again recently to sell...
Ande Dagan

Jason is an excellent real estate professional. Jason represented me in leasing my home in West Ho...
Blake Seaton

Jason and I started my home search almost a year ago, and he was a terrific partner to have on my ...
Tony Arranaga

[ View More Testimonials » ]
FEATURED PROPERTIES
View Details »
1157 Cole Avenue
Los Angeles, CA 90038
2 BEDS | 1 BATHS
View Details »
849 S BROADWAY
Los Angeles, CA 90014
0 BEDS | 1 BATHS
LATEST NEWS
Ginnifer Goodwin sells Whitley Heights home for $1.675M.
August 24, 2016
Once upon a time...Ginnifer Goodwin made a killing on her home sale. The te... [ READ MORE » ]
Ellen DeGeneres sells home in Hollywood Hills off market for $9.9M.
August 23, 2016
Here's a case of real estate déjà vu. Ellen DeGeneres has sold the s... [ READ MORE » ]
© Copyright 2016 Woodruff Realty Group, Inc. All Rights Reserved.
Sitemap.
Real Estate Website Design by
Agent Image