JASON WOODRUFF
Jason Woodruff is a top-producing real estate agent in Los Angeles who has appeared over twenty times as a real estate expert on HGTV's hit show "My House Is Worth What?"...
[ Read More » ]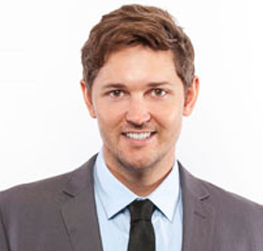 Cody Thompson
After graduating from the University of California, San Diego, Cody moved to Los Angeles and began working in the entertainment industry in business and legal affairs where...
[ Read More » ]
Testimonials
Jason is a not only a gentleman but a true professional. His calm demeanor provides consistency an...
Jasmine Plummer

Jason is not a salesperson, he is a Trusted Advisor. He brought my wife and I 'calm clarity' in se...
Stephen Alexander

When it was time to sell my place, I interviewed 4 agents. Out of the 4 agents I interviewed, none...
Jatesh and Anu Varmani

[ View More Testimonials » ]
© Copyright 2017 Woodruff Realty Group, Inc. All Rights Reserved.
Sitemap.
Real Estate Website Design by
Agent Image