JASON WOODRUFF
Jason Woodruff is a top-producing real estate agent in Los Angeles who has appeared over twenty times as a real estate expert on HGTV's hit show "My House Is Worth What?"...
[ Read More » ]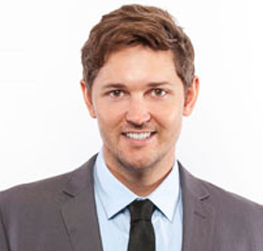 Cody Thompson
After graduating from the University of California, San Diego, Cody moved to Los Angeles and began working in the entertainment industry in business and legal affairs where...
[ Read More » ]
Testimonials
Jason was amazing from start to finish. This was my first home purchase and he patiently walked me...
Jared Fortunato

"I worked with Jason on my first home purchase. He walked me through each step of the process and ...
Billy Cutler

"Jason was instrumental in selling our house and navigated the buying process for our new home. Pr...
Jorg Wallrabe

[ View More Testimonials » ]
FEATURED PROPERTIES
View Details »
6038 CARLTON Way
Los Angeles, CA 90028
2 BEDS | 2 BATHS
View Details »
718 N HOOVER Street
Los Angeles, CA 90029
BEDS | BATHS
LATEST NEWS
Nick Lachey and Vanessa Minnillo buy in Encino for $4.15M.
June 30, 2016
Nick Lachey may have sold his home in Encino earlier this month, but he's no... [ READ MORE » ]
New Renderings of the Rebooted Mid-Wilshire Tower Have Arrived.
June 29, 2016
A proposed tower at La Jolla Avenue and Wilshire Boulevard emerged from dormancy last April, wh... [ READ MORE » ]
© Copyright 2016 Woodruff Realty Group, Inc. All Rights Reserved.
Sitemap.
Real Estate Website Design by
Agent Image